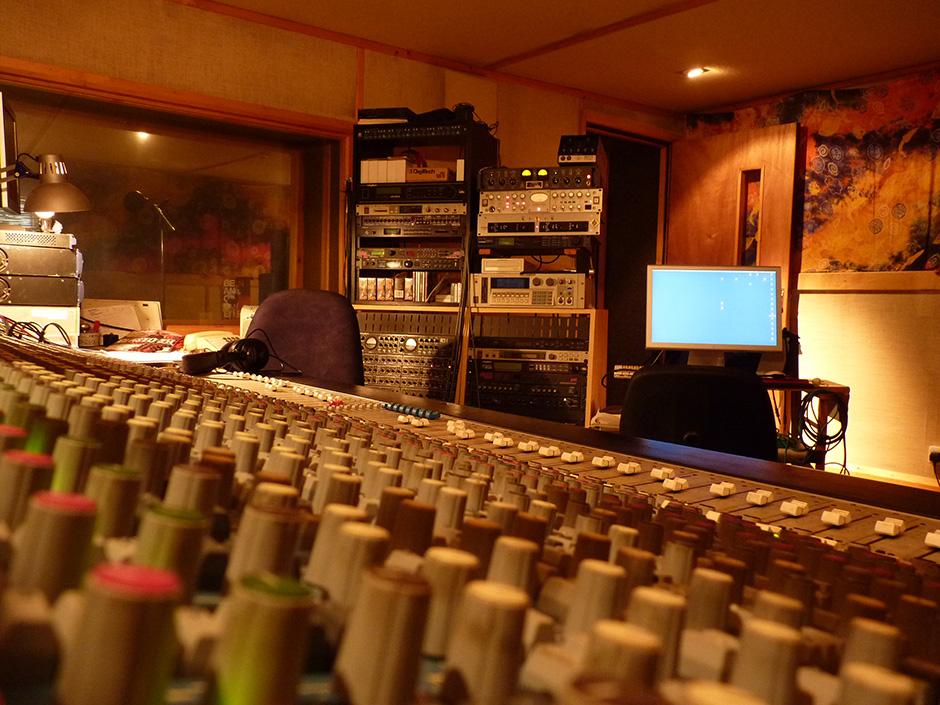 TRIDENT ROOM
Studio B is also becoming popular with our clients because of the cosy atmosphere and the high standard specs.
Equipment available includes: Trident90 40 channel frame fully loaded with automation.
Avid ProTools HD2 with 16 inputs and 32 outputs, various Mic Pres, dynamic processors and Fx.
All areas in the studio are enhanced by a plentiful supply of natural light.
An extensive range of backline and instruments is kept on-hand, with on-island hire facilities offering even more esoteric options. We additionally have regular arrangements with the usual international Pro Audio hire companies, with same day service from London, Paris or Rome for your convenience.